Complete Automotive Repair
"Keeping Your Family Safe For The Road Ahead SInce 1946"
Brookside Garage is conveniently located in Historic Downtown Bellbrook. Whatever your needs may be, we feel we're in a great location to accommodate those needs . We are within walking distance of McIntosh's Pub N Grub if you'd like to grab a bite to eat or enjoy a cool beverage while you wait for your automotive services. We are also conveniently located directly across from Bellbrock Park for those with small children. We are within walking distance to The Winters Library, The Dairy Shed and BellHOP Cafe. We are also located only minutes away from Bellbrook High School and Middle School. We also offer a waiting room area and restroom for those of you who would like to just relax and read a magazine or watch T.V. while you wait.
Whether you're new to the area or just new to our company we would like to take this opportunity to invite you to check out our repair shop. It's our goal to be the only automotive service and repair shop that you trust with your families needs and safety. If you would like to schedule an appointment or discuss your automotive needs with one of our skilled Automotive Technicians please call our office at 937-848-6631 or email us at, brooksidegarageinc@gmail.com.
Family owned and operated since 1946
Our hours of operation are: Monday-Friday 8am to 6pm. Note: We are closed most major Holidays.
Our staff includes: Casey Hess-Owner/ASE Certified Master Automotive Technician, Ron Hess-Garage Manager/Certified Automotive Technician, James Swisher-Certified Automotive Technician, Amber Hess-Office Manager, Sue Hess-Receptionist, Wilma Hess-BookKeeper. From all of us at Brookside Garage, Inc. Thank you for your business!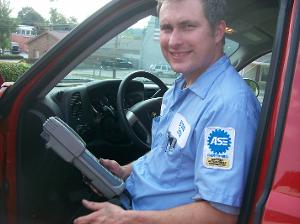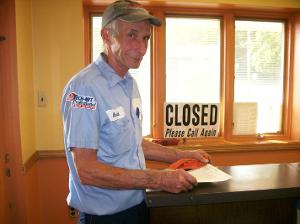 Casey Hess, Owner pictured with wife Amber Hess, Office Manager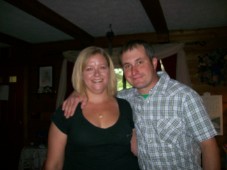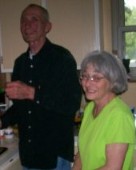 Ron Hess, Garage Manager pictured with wife Sue Hess, Receptionist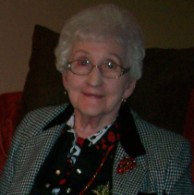 Wilma Hess, Bookkeeper
Wilma along with her husband Gerald Hess Established the Brookside Garage in 1946.
*If you would like to learn more about the Brookside Garage please see our History Section.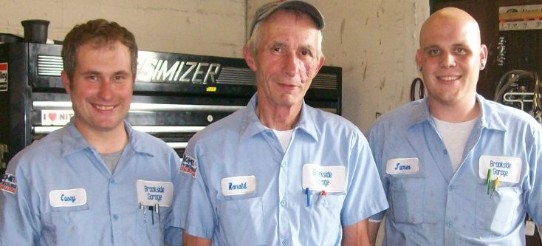 Casey Hess Owner/Operator Ron Hess Garage Manager James Swisher Auto Tech